How Can We Help?
I was charged with a crime
The consequences of a DWI or other criminal conviction in North Carolina include fines, a permanent criminal record, and even time in custody. You should review your rights and pursue every available protection.
I was injured in an accident
If you or a loved one was seriously hurt due to no fault of your own, don't suffer because of someone else's negligence. We can help you recover the compensation you deserve.
I need to consult an attorney
You are always best served by speaking with a knowledgeable legal professional. To schedule a free consultation with a Charlotte criminal defense attorney or personal injury lawyer, call 980-237-4579 or use our contact form.
You Can Also Search For Your Charge Here→
It's hard to appreciate how intimidating the legal system can be until you or a loved one is charged with a crime or hurt in a serious accident.
Suddenly facing time behind bars, the lasting stigma of being a convicted criminal, or a devastating injury limiting your ability to live a normal life would overwhelm anyone. A lot will be racing through your mind, and you'll have questions that need immediate answers. Whatever your circumstances or the allegations made against you, this is probably one of the hardest things you've ever had to face. However, you don't have to do this alone. Randall & Stump, PLLC can help.
Our Charlotte criminal lawyers and personal injury attorneys defend people in your situation every day, and we are passionate about upholding your rights. With over 25 years of combined experience and an extensive trial background in state and federal courts, we know what you are up against. From DWI offenses to misdemeanors and felonies, and after serious injuries throughout North Carolina, our singular focus is on you and crafting a plan that puts you in the best possible position.
Our attorneys are never intimidated and don't make promises we can't keep. We take an aggressive approach to every case and are committed to listening to each client in our care. When we are handling your case, you will have our complete attention. We'll strive to tell your story, so a single incident doesn't define you.
No matter the allegations made against you or the legal issues involved, don't take unnecessary risks with your future. Before speaking with the police or an insurance company, discuss your situation personally with our Charlotte attorneys. We will explain what you're dealing with, your rights according to the law, your available options, and how to protect yourself. Let us bring our skill and experience to bear for you.
To schedule a free and confidential consultation with Randall & Stump, PLLC call 980-237-4579 today or submit the details through our online form.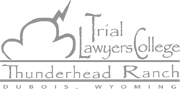 Typical

Cases We Handle

With a distinguished history successfully representing people throughout North Carolina and a reputation for securing justice, the attorneys of Randall & Stump, PLLC understand the serious issues and long-term consequences you are dealing with.
Our Charlotte criminal lawyers also know how to gain an edge against prosecutors, law enforcement agencies, and large insurance companies with their seemingly endless resources. Whether your goal is to avoid time behind bars, preserve your driver's license after a DWI, spare yourself from all the trappings of a criminal record, or financially recover after an injury, we know the law, the courts, and what it takes to succeed.
Criminal charges in North Carolina are serious. Law enforcement officers and prosecutors are highly trained in getting convictions and often want to see offenders punished to the fullest extent of the law.
The consequences of a conviction vary depending on the specific accusations and charges against you, but it could end with a haunting mark on your permanent criminal record, the suspension of your driver's license, paying costly fines, losing your job, or incarceration. Even misdemeanors, traffic citations, and offenses related to driving while intoxicated can have a seriously negative influence on your life, from social stigma to reduced job prospects.
We know the high stakes involved and are fierce advocates for the accused. The Charlotte criminal lawyers with Randall & Stump, PLLC have prevailed in countless criminal cases throughout the area. We are among the select few law firms with a board-certified specialist in state and federal criminal law. As a result, we are authorities in this field with the experience, skill, and resources to tackle the most complex cases, all while keeping your best interests at the forefront of everything we do.
Whether you have been charged with what may seem like a minor offense like DWI or shoplifting or you were arrested for a grievous felony or federal crime, the criminal justice process can be unforgiving. If you or a loved one is facing any of the following criminal charges in Charlotte, NC or its surrounding areas, Randall & Stump, PLLC can preserve your rights and defend your future:
CRIMINAL DEFENSE
Case Results
Man Accused of Assault on a Female
Potential Penalty: Up to 150 days in jail
Result: A complete dismissal
Domestic Violence Case Involving a Firearm
Potential Penalty: Significant jail time, fines, and a permanent criminal record
Result: A total dismissal of the charges
Woman Charged with Stabbing Husband
Potential Penalty: Assault with a deadly weapon is punishable by 15 – 31 months in prison
Result: A favorable plea that included probation
Following any severe personal injury accident, you will likely be frightened, in considerable pain, and unsure about your next steps. You are probably dealing with staggering medical expenses and the inability to work.
You may no longer enjoy life as you did before the accident. If your injuries resulted from another's reckless or negligent actions, you should not be forced to suffer the cost of their irresponsible behavior. You have options to consider. By combining our trial skill, decades of legal experience, and passion for securing justice, our Charlotte personal injury lawyers are your first step towards recovery.
Personal injury cases often require interaction with large insurance companies, which often have teams of powerful lawyers on their side. They will work hard to pay you as little as possible for your personal injury claim. They may even deny your claim in an attempt to pay you nothing. It's important to work with a skilled personal injury attorney who is familiar with the tactics of insurance companies and other large organizations. At Randall & Stump, PLLC, we will guide you through the process and handle all of the legal issues while you focus on recovery.
Randall & Stump, PLLC provides steadfast and aggressive representation in all manner of North Carolina personal injury cases, including:
Regardless of your specific injury or how it was caused, our Charlotte personal injury attorneys can evaluate your situation, identify the liable parties, gather materials to support your claim, and develop a plan that puts you in the best position for the maximum possible compensation. From there, we will fight to hold the responsible parties accountable and obtain everything you and your loved ones deserve.
We Wrote the Book on Criminal Procedure in North Carolina
When people are arrested or accused of crimes in North Carolina, they will be plunged into a criminal justice system that few are equipped to handle. It takes a meticulous approach to the process and procedures involved to gain the upper hand. As the co-authors of the fourth edition of Criminal Procedure in North Carolina, Charlotte criminal lawyers Samuel Randall and Ryan Stump can offer you valuable insight in your case.
This book is used to teach criminal procedure in law schools, and other attorneys reference it when practicing criminal law. It covers how a criminal case should be handled from arrest to appeal. Through careful analysis of the case law and North Carolina statutes, attorneys Randall and Stump point out flaws in the criminal justice system, particularly when North Carolina Appellate Court decisions conflict with holdings of the U.S. Supreme Court.
With such in-depth knowledge of how the North Carolina criminal justice process works and when it violates the rights of defendants, Sam Randall and Ryan Stump can ensure that you are treated fairly if you've been accused of a crime or if prosecutors have already charged you. Whether you've been arrested for a DWI/DUI, charged with a violent crime, or any number of serious federal offenses, they aren't afraid to challenge the actions of police officers or holdings of the court that violate your rights. They will make sure you have the best chance to move forward with life after criminal allegations are made against you.
About

Randall
& Stump, PLLC

When attorneys Samuel Randall and Ryan Stump formed Randall & Stump, PLLC, they did so with the belief that everyone deserves premier legal representation from responsive and compassionate attorneys.
Samuel J. Randall IV
Managing Partner
Since 1998, Samuel J. Randall, IV has built a solid reputation among his peers, adversaries and the judiciary in North Carolina as an aggressive and skilled criminal defense lawyer and advocate for his clients.
Ryan D. Stump
Managing Partner
A North Carolina native, Attorney Stump received his B.A., graduating cum laude, from Campbell University and his J.D. from Campbell University's Norman Adrian Wiggins School of Law.
Set Apart by Experience & Skill
Through our more than 25 years of comprehensive legal experience, our Charlotte criminal lawyers and personal injury attorneys have established that you and your family deserve better than quick settlements, negotiated pleas, and cookie-cutter legal tactics. We want to get to know you and understand what led to your situation. We will focus on your goals now and in the future, to ensure the best outcome given the facts of your case. If protecting your license after a DWI is your top priority, that will be our mission and if you need help recovering the cost associated with a serious injury, we'll fight hard to get what you're entitled to.
Once we know the facts, our highly-skilled attorneys will execute a strategy aimed at achieving your objectives, while keeping you informed at every stage of the process. This process may include negotiating for a dismissal of your charges if it is reasonable, having the charges against you amended or reduced based on the facts, lobbying for a mitigated sentence, or fighting to recover the compensation that you and your family need.
At Randall & Stump, PLLC, our clients can rely on:
Our Trial Skills and Track Record of Excellence
Our veteran Charlotte trial attorneys have proved themselves in court time and again. We know how cases work in practice, how prosecutors and opposing counsel think. We understand what it takes to succeed in front of judges and juries.
Honest and Straightforward Legal Advice at Every Turn
We are not here to give false hope or unrealistic expectations for results. The issues affecting you merit a candid assessment. From your initial consultation through the very end, we are committed to offering practical legal guidance and attainable solutions.
Personalized Attention from Start to Finish
No client is the same as another; therefore, how we approach cases should be as unique as you are. We will analyze your situation and create a strategy that's in your best interest, while remaining accessible whenever you need us.
Fierce Protection and Aggressive Advocacy
When you work with us, you can be sure that we see what's on the line for you and your family. We will use every available resource to uncover what was overlooked and will fight for the best possible outcome.
Face The Criminal Process With Confidence
Moving through the North Carolina criminal court process is a scary concept. The legal procedures can be complicated, and its pitfalls have tremendous repercussions. By working with Randall & Stump, PLLC, our Charlotte attorneys will provide you with step-by-step guidance and alleviate as much of the burden as possible.
The Importance of Trial Experience
Whether you are facing charges in state or federal court or need help after a serious accident, our Charlotte criminal lawyers and personal injury attorneys have the unique skillset and wide-ranging experience to see your case through the entire process, up to and including a trial.
Criminal cases and personal injury claims should always be pursued with the possibility of going to trial. Your attorney's ability to present a strong argument in court and pressure insurers to do what's right will influence virtually every aspect of your case and increase the likelihood of a favorable outcome. It's also essential to present your side of a situation to prosecutors or an insurance company during negotiations. The criminal defense lawyers at Randall & Stump, PLLC have extensive experience negotiating, and they understand how to achieve a beneficial outcome for you.
At Randall & Stump, PLLC, our Charlotte criminal defense attorneys prepare every case for trial. From the very beginning, we will examine the evidence and develop arguments that present your case or claim in the best possible light. We will not rest until we have done everything possible to protect your rights and interests. This comprehensive preparation has led to an impressive history of success and keen insight into what it takes to succeed.
Areas Served
With more than 25 years of combined legal experience and a history of success in state and federal courts across North Carolina, the Charlotte attorneys with Randall & Stump, PLLC are committed to serving its clients and providing exceptional legal services in the following areas:
Mecklenburg County
Gaston County
Union County
Iredell County
Rutherford County
Cleveland County
Lincoln County
Catawba County
Rowan County